The G.C. Foster College of Physical Education and Sport seek to train at the highest level both academically and professionally, physical education teachers and other sport personnel in the English-speaking Caribbean. It also aims to instill in its students a quest for excellence and create a drive in each athlete who passes through its walls.

Photo Gallery
How about a thorough walk through the campus. Click Below to go directly to our online Tour of the Campus...
Click here for tour >>

Quick Links
---
Sports
Photo Gallery
Application Download

NEWS
HIV/AIDS EXPO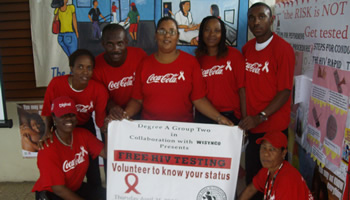 With an aim to educate and inform the public on HIV/AIDS, its causes, treatment, how it's transmitted, prevented and testing for the virus, the Degree A group staged an HIV/AIDS EXPO on April 28, 2008. The event duded "HIV/AIDS and YOU: LIVE LIFE TO THE FULLIEST".